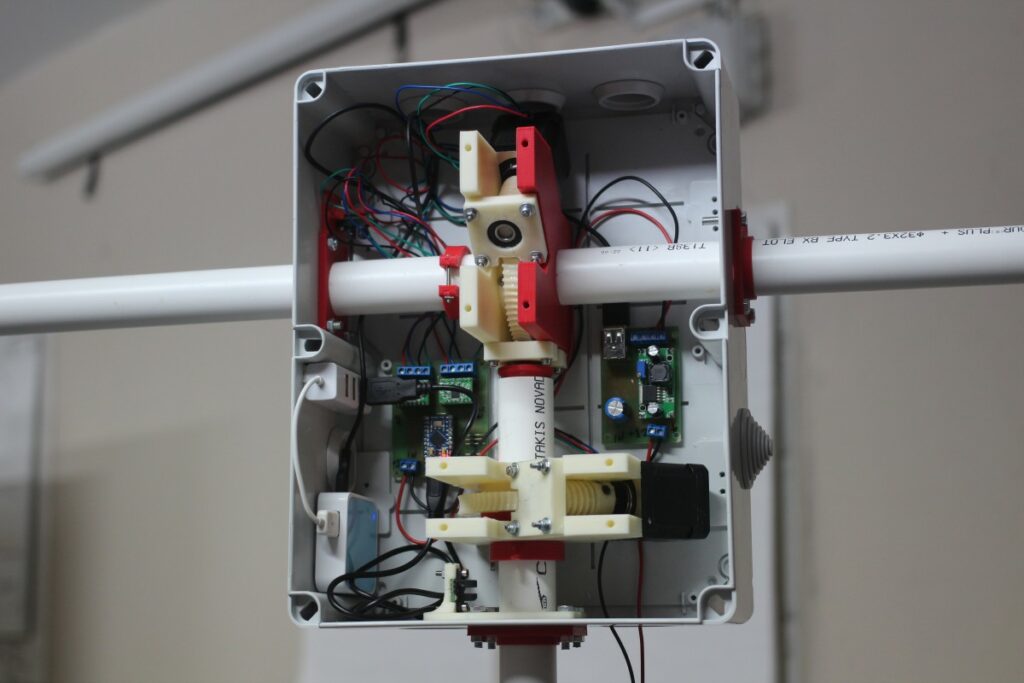 The time we've all been waiting for, has come. We are proud to release v2 of SatNOGS Ground Station (Tracking Box) with many upgrades and fixes from the previous version. Notably:
Redesigned Axis Gear Assemblies. They are now smaller, more robust and reliable based around a much more powerful NEMA 17 Stepper Motor. The two assemblies are now structurally connected, making the whole assembly much more rigid. Also we redesigned the Worm Gear for improved printability on 3D printers.
Integrated electronics. We designed and built a new PCB to house all electronics (Arduino, and Stepper Drivers) along with an additional PCB as a PSU for voltage regulation and neater cable management. (see previous post)
Reworked stepper driving code, featuring a much cleaner code, acceleration and deceleration in movement, stop functions and early opto-homing support. (see previous post)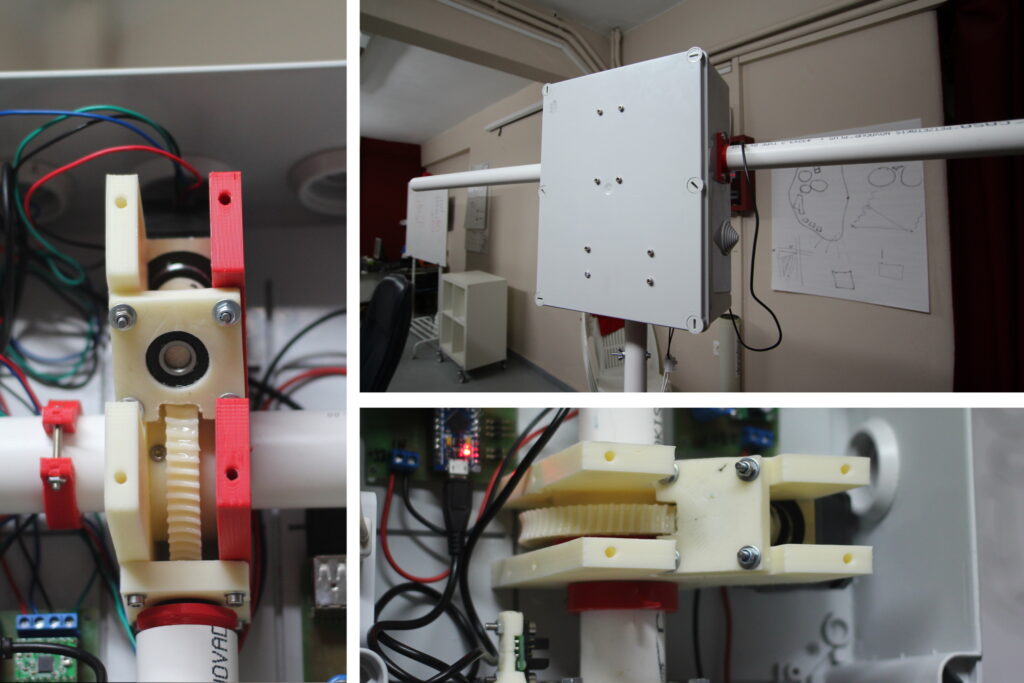 Tripod and On-board computer (TP-Link) stayed the same, with developments on them coming down the road.
A detailed Bill of Materials is available here.
We have also compiled a detailed construction guide, with step by step instructions on how to assemble the Ground Station Tracking box for both Mechanical and Electronics components.
http://satnogs.dozuki.com/c/SatNOGS_Hardware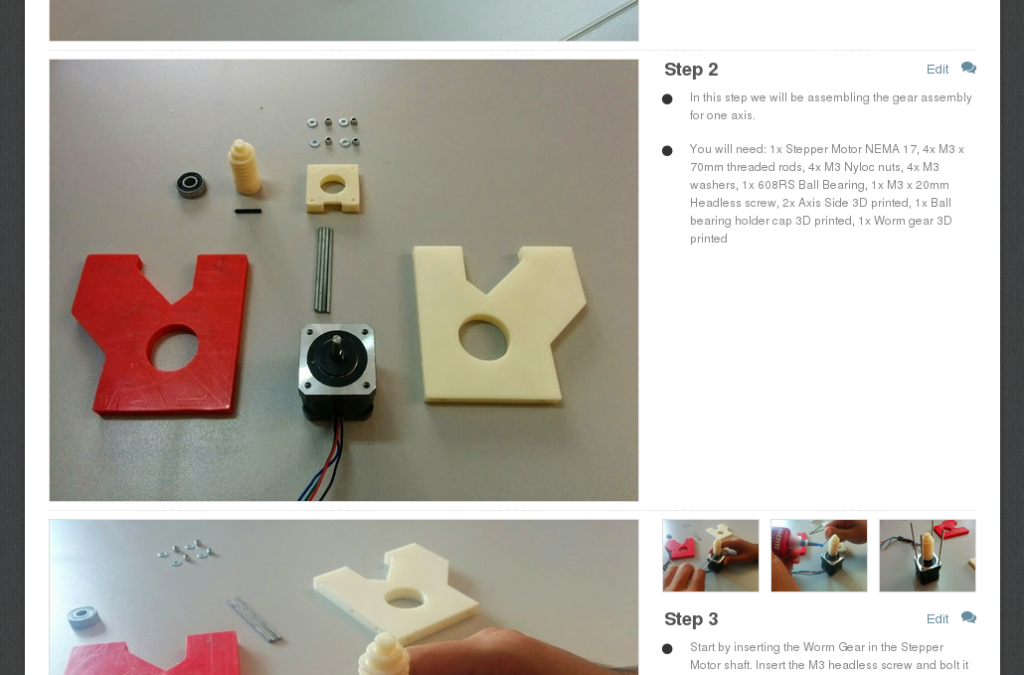 All Designs and 3D printable files can be found here and all PCB files for our electronics shields can be found here.
Development does not stop with v2, and we are already working on the homing/zeroing code that will enable the homing parts we included in v2 to function. Moreover based on more testing we are applying to v2 and feedback from the community, we expect minor fixes to be released soon.
We can't wait to see v2 out there, built by others, so get started and/or provide feedback!