For v0.2 of our ground station we have been working on consolidation of our electronics trying to minimize size and upgrade the components. Combined with the current minimized approach for the gear assemblies, this will enable us to deliver a smaller more rigid and reliable ground station.
The electronics that needed to be fitted in are the following:
* An Arduino. We selected Pico for the size advantage
* Two stepper drivers. We are using Pololu compatible A4983 based stepper drivers.
Agis (our electronics expert) designed an integrated board to fit everything in. Here is the result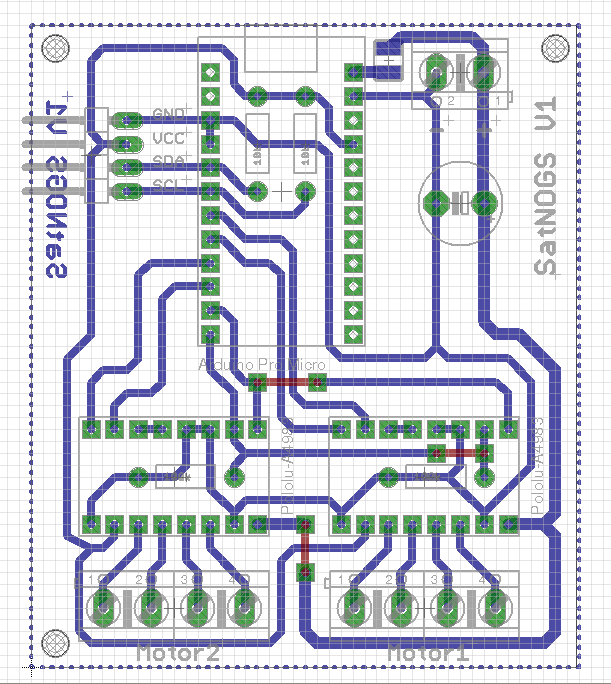 And the schematic: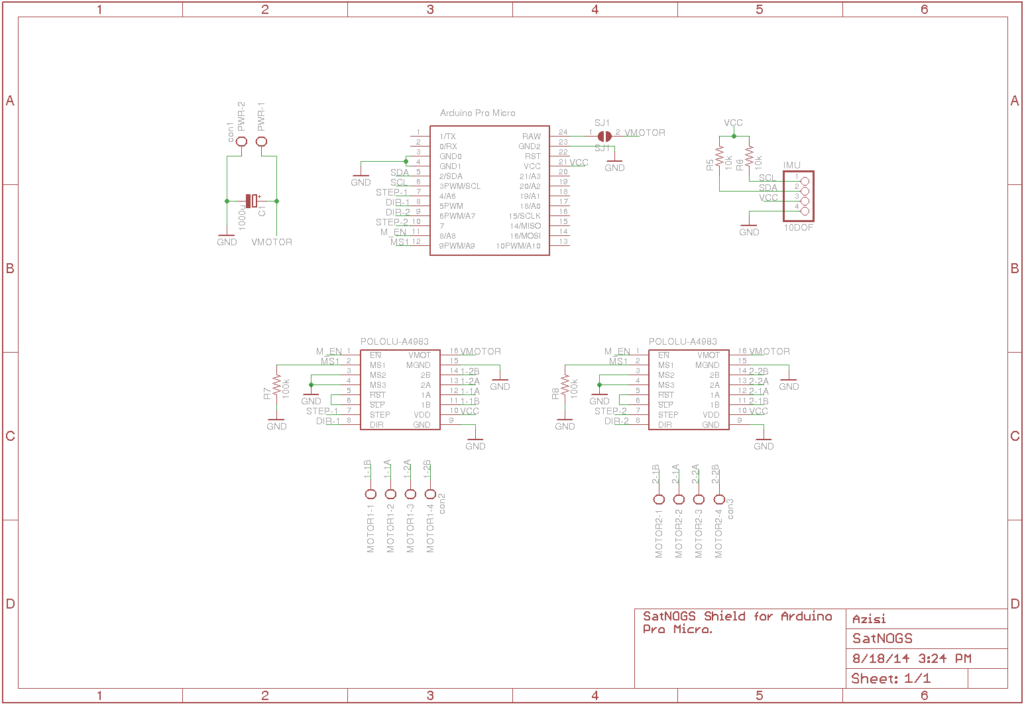 We are printing the PCB as we speak and will be posting a new log with the construction and testing.